Little League is a MAJOR deal, pun intended.   Like teams across the state of Kentucky, this 12 year old team of All-Stars has one dream, to play every game with intensity, focus, and heart.  They are ONE team.  Inspired by the movie, Field of Dreams, we went for a nostalgic and vintage feel for their uniforms and team poster.
Here are your 12 year old Hazard-Perry All Stars.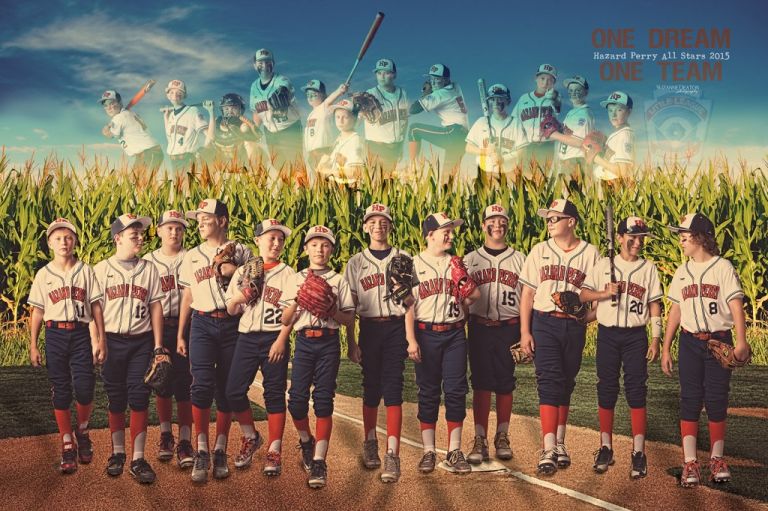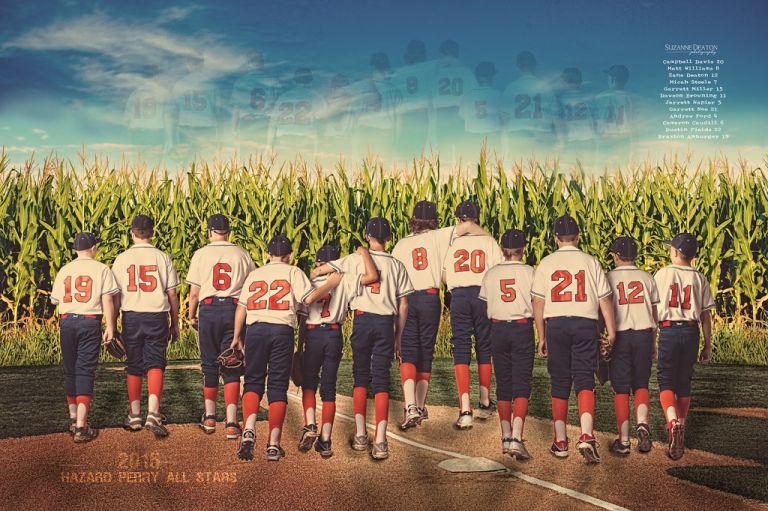 If you are interested in having Suzanne Deaton Photography  photograph your sports team banner and posters just call the studio to inquire. 606-436-1988.