Find Inspiration:  Without inspiration, your beach pictures will look like everyone else's. Inspired by my Dad's old navy sailor pants (circa 1967),  we headed to Myrtle Beach, S.C. to bring make this dream come true and honor a man we both miss very much.  My Dad passed away over a year ago.  McKenna and I thought he would be thrilled if she could wear his old sailor pants for a photo shoot.  My Dad was a small man, as you can see by the fact that a size 4 teenager can button them!    (All 30 buttons!  Wasn't easy with acrylic nails, LOL) . . .
Beach Style:  Use the colors you see in the ocean when planning your wardrobe.  I love bright turquoise, blush, navy and green, and please and forgo solid white from top to bottom.  I wanted a nautical, Ralph Lauren feel for this senior shoot. I created a board on pinterest with some great looks for beach portraits.   
Wait for the golden light hour when on the beach.  This session was shot around 6:30 to 8:00pm.  As you can see below I kept the sun behind my subject for most of the shots.  I love the backlit look and you don't have to worry about squinty eyes.   If you will be photographing toddlers, you may want a sunrise session instead of sunset.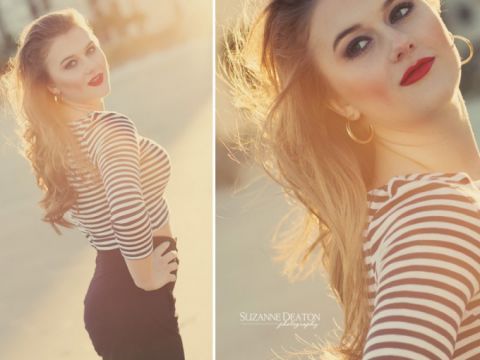 3. Don't be afraid to make your subject or kids get dirty, sandy, it's the beach after all!  Embrace the wind, sand, and waves, whatever Mother Nature throws at you.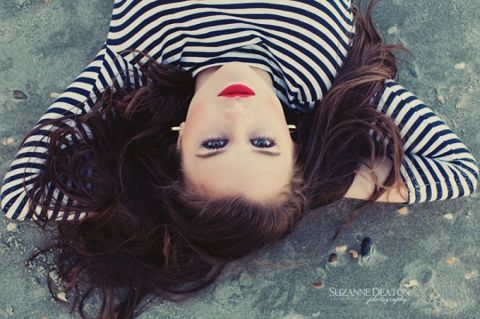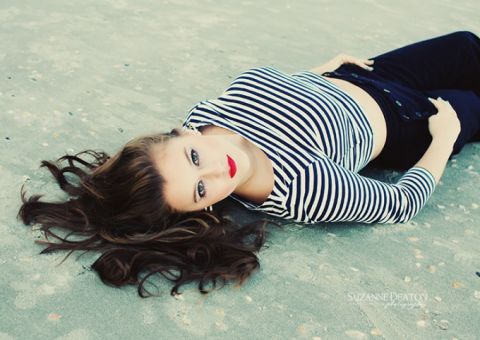 4. Take Action: Take action shots of your subject, running, splashing, playing, etc. Show the happiness of feeling the wind at your back!  Action shots are so easy with children, because they have a difficult time being posed all the time anyway.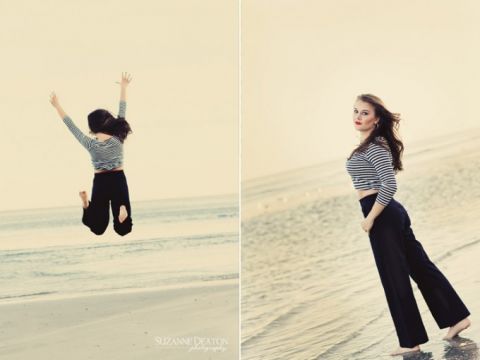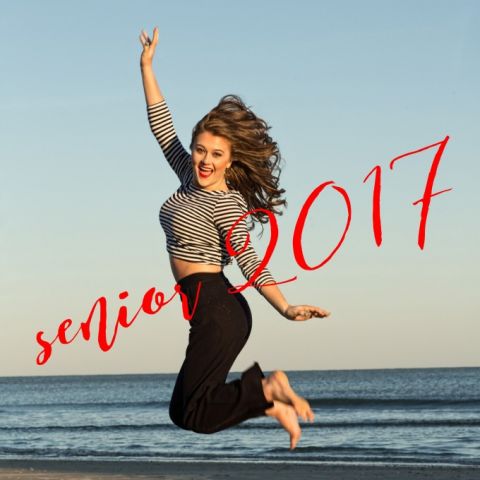 5.  Use open Shade:  Which means, get in the shade and use the sun as a side or back light. Sometimes this will cause your subjects eyes to go a little dark, so in this case we had a white reflector on hand.  A reflector is cumbersome when chasing toddlers but essential to all my senior work.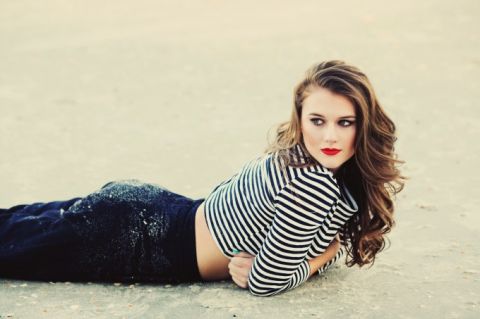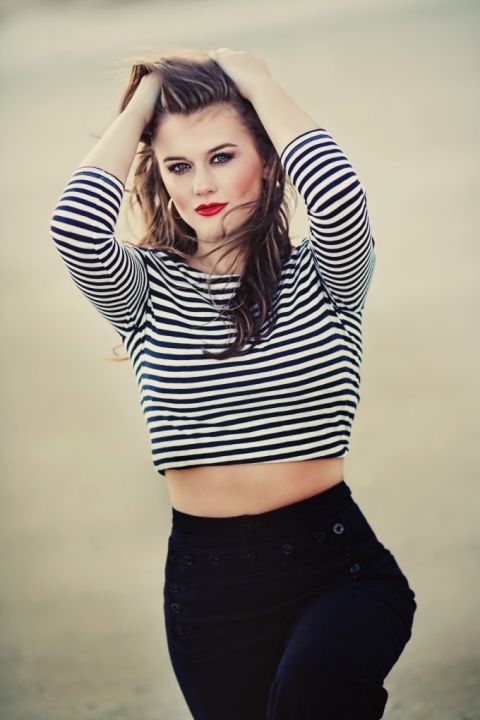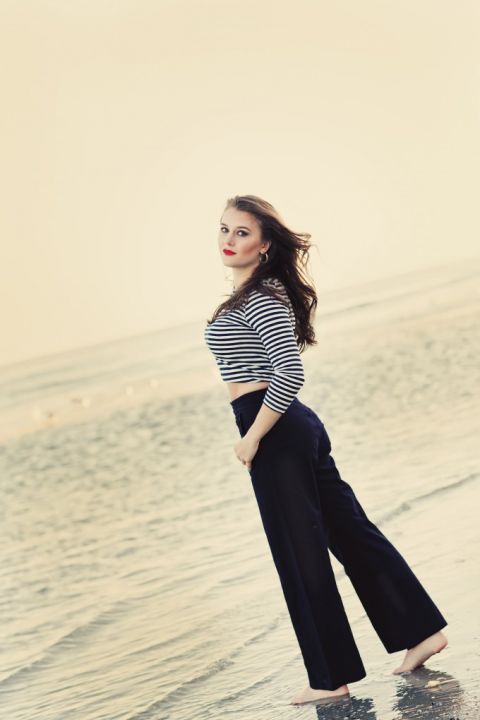 6. Camera Equipment is important:  I used a Canon 5D Mark III for the body and 3 prime lenses:  50mm 1.2 L for the wider shots, 85mm 1.2 L for a few full length shots and a 135mm 2.0 for everything else.  It's easy to get rid of people or seagulls in the background when using the 135L.  It's sharp and fast and has beautiful bokeh.  To purchase anything I've mentioned click here.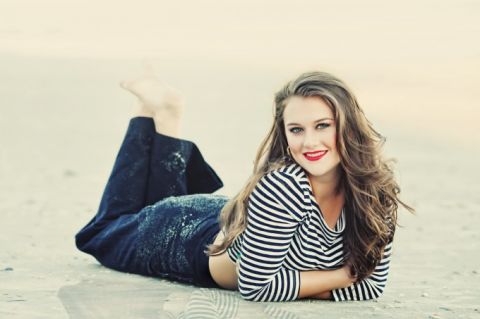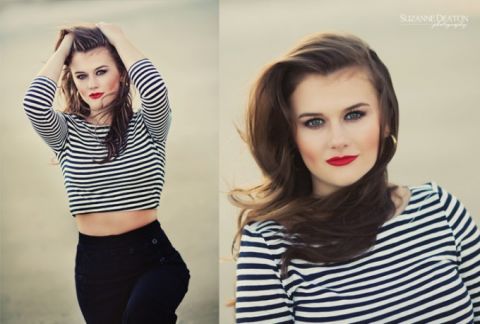 7. Know when to stop!  Don't kill your kids by over shooting!  Get the shot and move on.  I suggest doing posed shots in the first 15 minutes while they are still willing to please you, then let the fun unfold, and know when the FOLD 'EM.
8. Hire a Pro!   If you will be in the Santa Rose area of Florida I love Kansas Pitts Photography.  Check her work out here.  She's amazing!
9. Shoot what you love: Having a daughter that's going to be a senior next year is surreal.  It makes me view my photography in such a different way.  I now can put into words what I couldn't have before.  I specialize in creating images that show who a senior is at heart, what they have been through and what lies ahead.  What sets me apart is I KNOW how moms want to see their daughters, AND I know how to make this fun and exciting for the senior as well, to pull out emotion, and mix it with fashion forward trends.
My advice to other photographers, shoot what you love and shoot from the heart and your senior's inner beauty will shine.
Thank you McKenna Deaton for helping me mend a little bit of my broken heart through this session . . .
To book your own senior session give us a call and we will start the planning process for your own session!  606-436-1988.