Emily loves her small town, Manchester, KY,  for many reasons.  She has been inseparable from her senior class since 7th grade.  She loves going to her school's sporting events and dressing up for pep themes.  After every basketball game she and her friends go eat Mexican cuisine to celebrate. There's nothing like growing up in a small town.
Emily confesses though, there's really not much to do in a small town in the winter, but in the summer she loves going to the lake and  four wheeling. She also mentions that one of the most entertaining things about living in a small town is listening to the local gossip!    In Clay County Kentucky, everyone knows everyone so there is never a lack of entertainment. LOL.
Although Emily loves her small town, she has big town aspirations.  She loves New York and Nashville, especially the Bridgestone Arena area since she loves country music. A larger town will also afford her more shopping opportunities. This brings me to my next confession, oh, and it's mine, not Emily's . . . I'm obsessed with her eyebrows!!!!!!!!!!!!  Emily says, "My brows are naturally thick so sometimes I don't even fill them in.  The only thing I use is the Anastasia Brow Wiz."  She tried the Brow Definer and did not like it, saying the brow Wiz is more thin and has better precision.  Both can be purchased at Sephora for around $20.
Other brow tips from Emily:  1. Get Brows waxed every 3-4 weeks. 2. Anything Kylie for lips:  Kylie Lip gloss in "So Cute" 3. MAC RED is an awesome red to have on hand.  3. NYX lip butters stay on forever.
Emily rocked her senior portrait session!  She brought the most important thing with her, her PERSONALITY.  Here's what she had to say about her senior portrait experience. "I absoutely LOVED my senior picture session!!  A few of my friends had Suzanne take their pictures before and my mom and I fell instantly in love with her work!  I wouldn't consider myself camera shy, but she definitely made me feel confident and relaxed while shooting.  My favorite pictures are the ones of me in the red dress.  She just happened to have it in her studio and suggested that I wear it.  It turned out fabulous!!"
Thank you Emily!  We wanted her senior portraits to reflect who she was and where she is going.  I think we accomplished that. And no Emily, you are far from camera shy!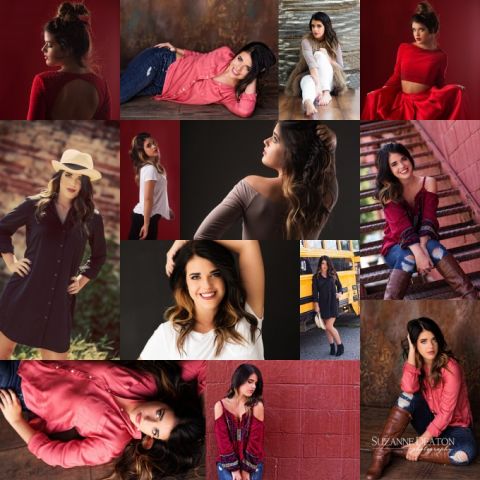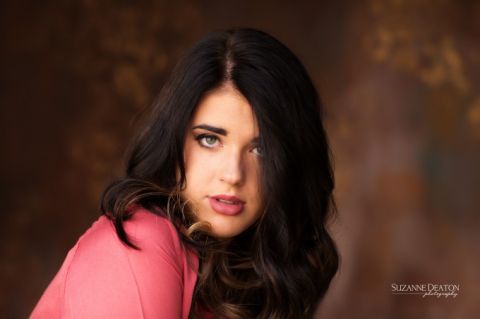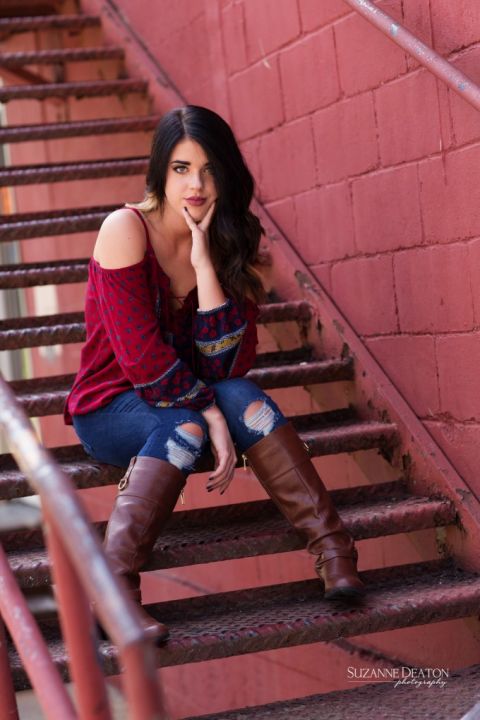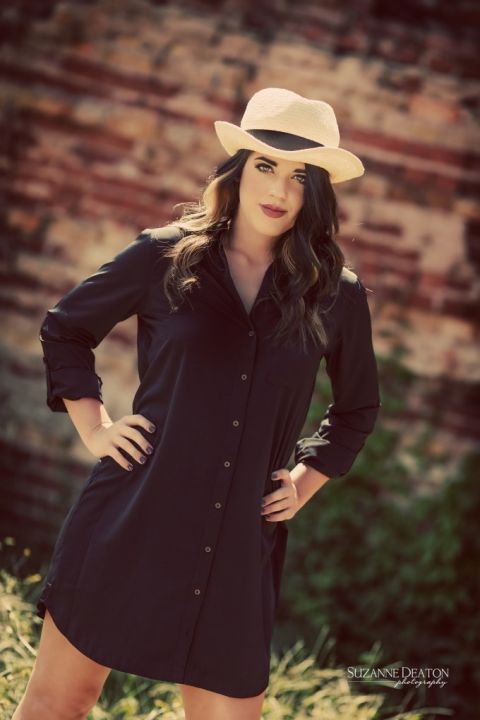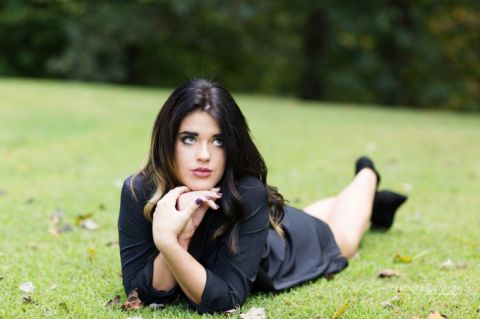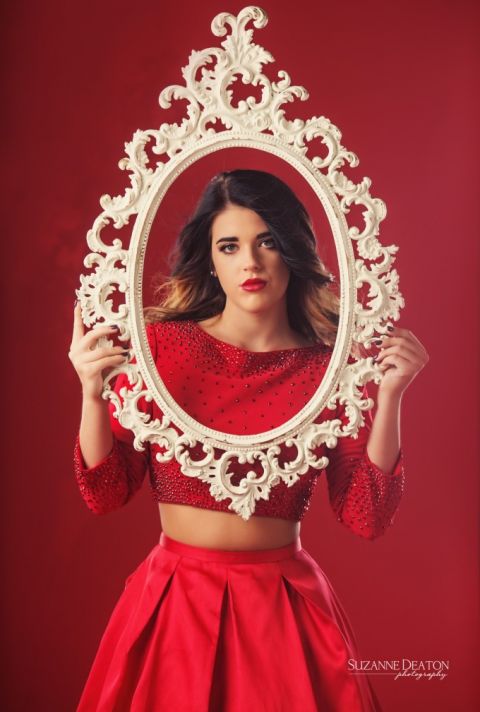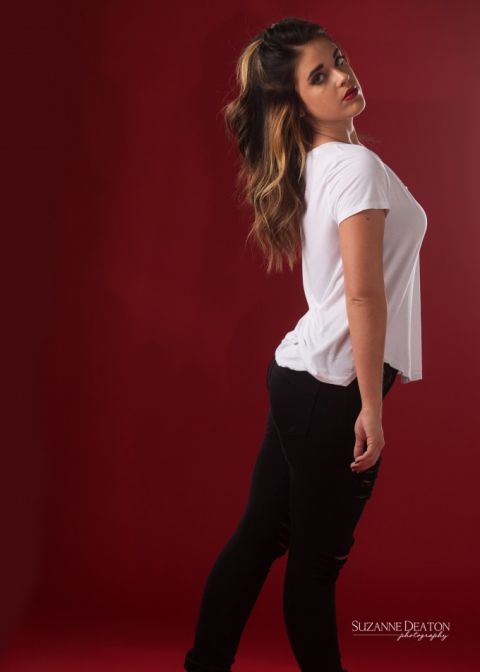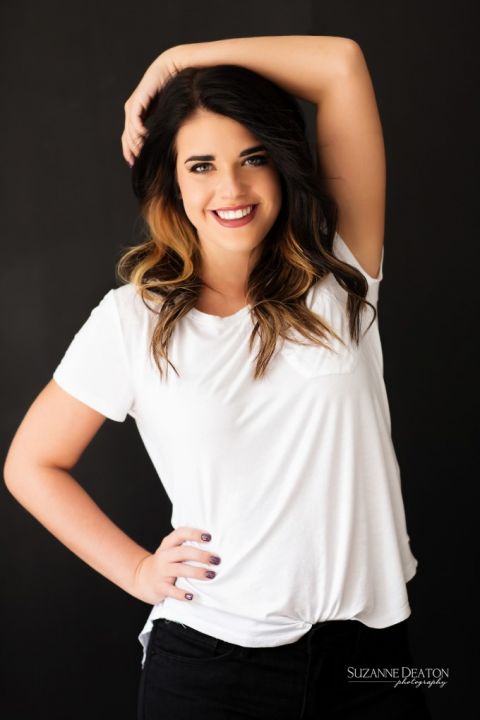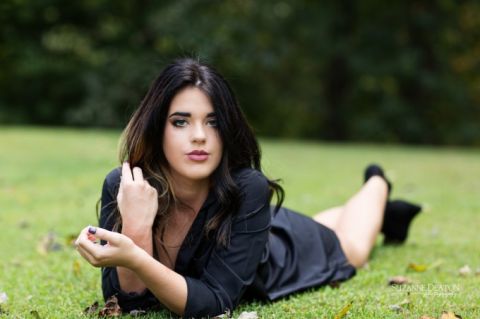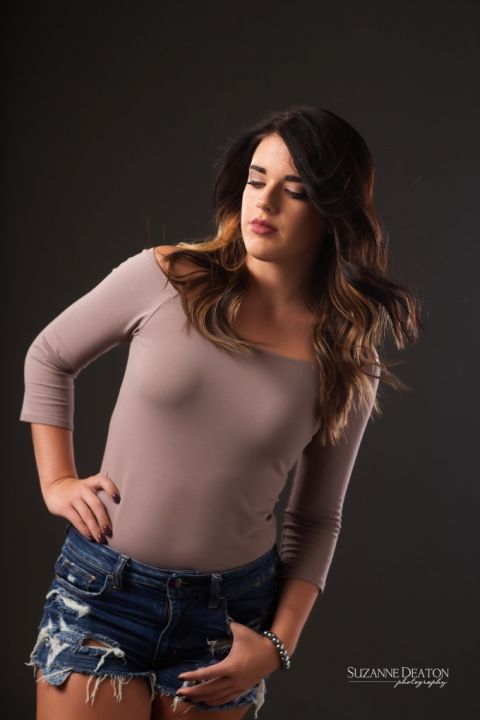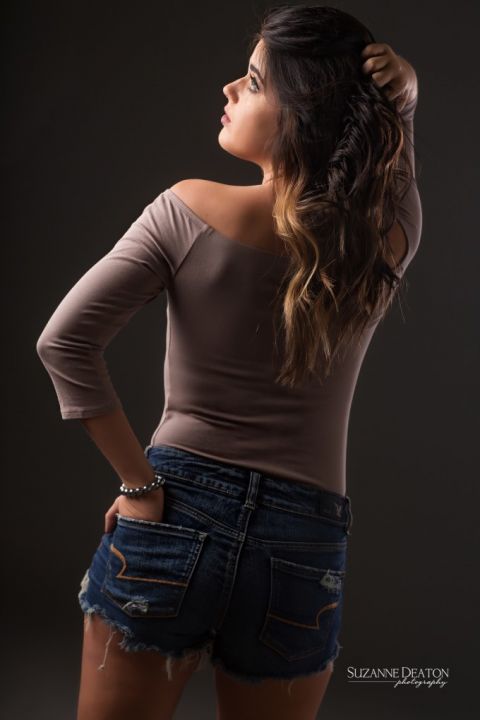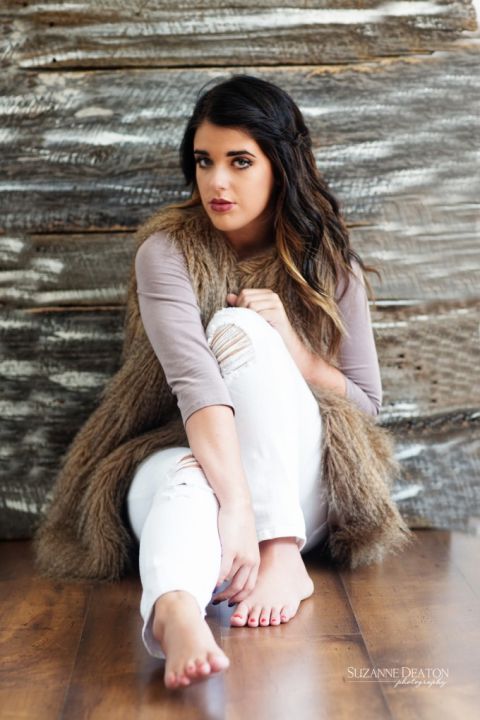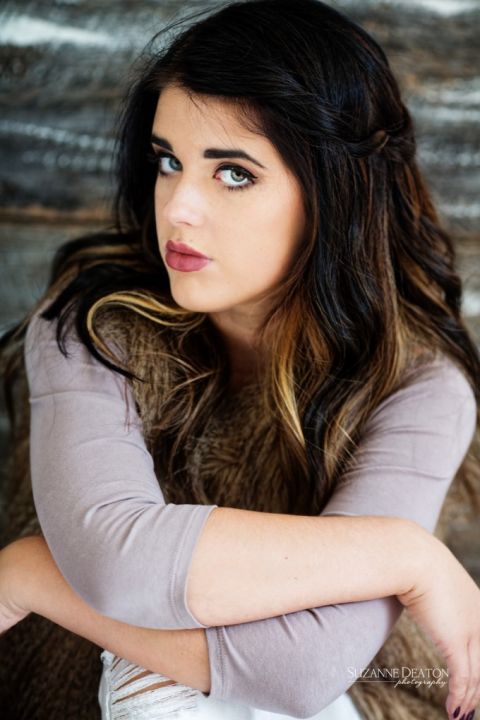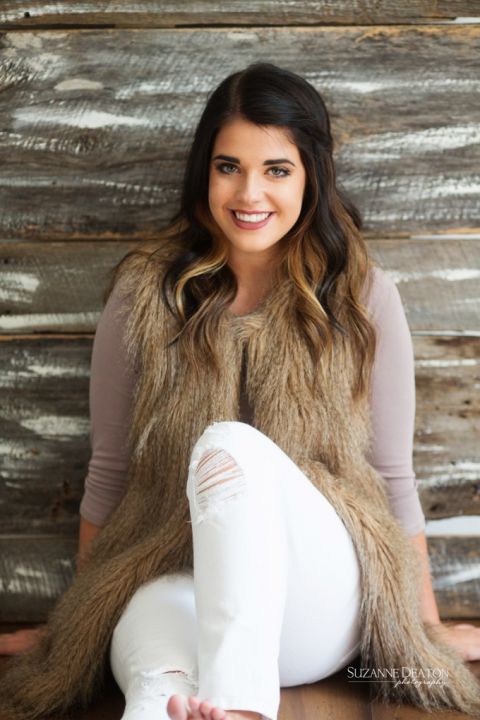 What's your favorite thing about living in a small town?